New HCP Advertiser Orientation
We've compiled a list of items to understand how to quickly set up your audience engagement account to optimize reach, spend and reporting.
Creating ads – Creating image+text ads is simple. Create ads from the advertiser dashboard by clicking the blue "new" button in the upper right side. You can also create campaign folders with the same blue button.

HCP Targeting – HCP Targeting is audience based and not contextual. We are showing your ad to the HCP you are targeting regardless of the subject of the content they are browsing. There are 4 types of HCP ad targeting:
Any HCPs – This is a popular target and the least expensive. This option displays your ad to any and all authenticated HCPs regardless of profession or specialty. This group contains physicians, nurse practitioners and physician's assistants.

By Profession – This target option allows you to designate the profession of the HCP to whom your ad will appear to. Again, physicians, nurse practitioners or physician's assistants.
By Speciality – This target option allows you to specify precise specialties of the HCPs to who your ad will appear. You can target HCPs with over 300 specialties like endocrinology, pediatrics, neurology, cardiology or even sub specialties like pediatric cardiology.

Custom NPI – If you've already curated your own list of NPI targets, it's easy to upload the list into our targeting interface. We'll only show your ad to those NPIs that match your target list.
Geo Targeting– Target countries, states, cites or zip codes or even set a radius of X miles around any physical address.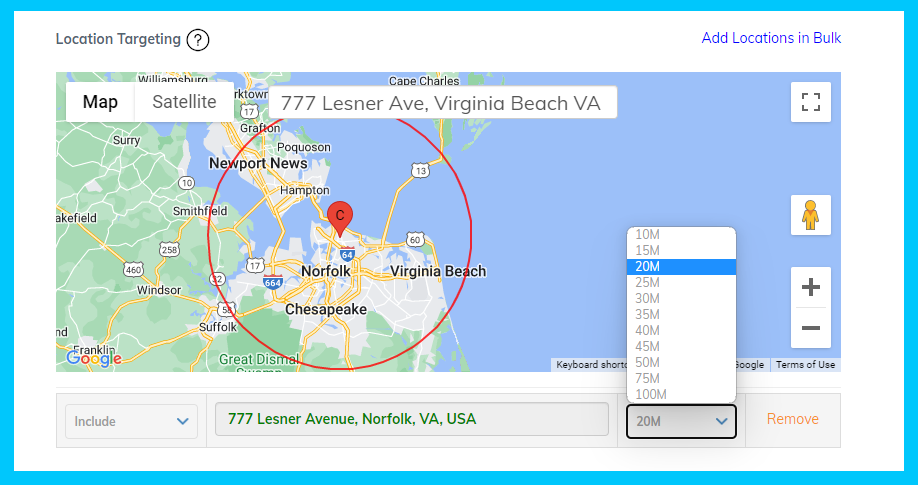 Reporting Dashboard – This includes real-time metrics like impressions, clicks, click through rate, cost per click, total spend by ad, number of conversions, cost per conversion by ad, account balances, spend by campaign etc.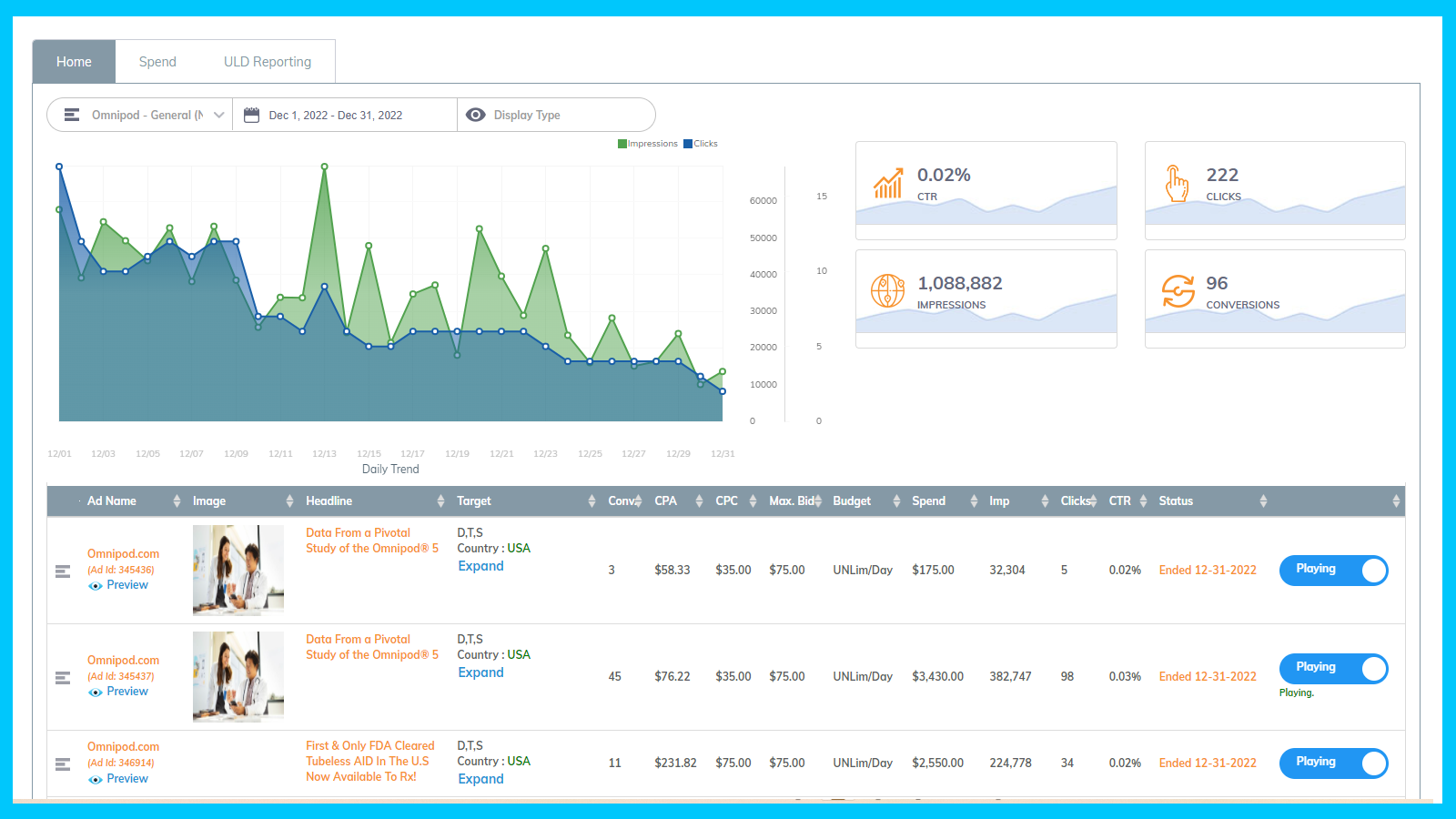 Real Time HCP Reporting – The ULD tab provides real-time user level data including the full name, specialty, NPI and timestamp for every HCP that clicked your ads, what ads they clicked and whether they converted.

Conversion Tracking Pixel – Track which ads, physicians and targeting converted in order to further optimize your campaign. Optimize ad spend and performance towards actions that you define as being most valuable.
Optimize ad spend – Our system can optimize performance of your ads towards actions that further qualify your audience and which are driven my machine-learning algorithms.
Macros – Access a real time view of physician click path to understand exactly where your media is impacting physician behavior and to determine what your next engagement should look like. The system can pass dimensions within each referral including encrypted NPI data. Macro data can be ingested into your analytics engine to avoid data siloes. Automated reports are available for all departments to access with a dashboard login or automatic email notification. Other UTM macros include:
Ad ID / Placement ID / User Browser / User Operating System / User Agent / Device ID / Timestamp / Domain / Connection Type / User IP / User Country / Transaction ID / Campaign Name / Publisher Name
Examples of HCP targeted ads – HCP ad formats are image+text and text only. Ad specs for both appear at the bottom of this page.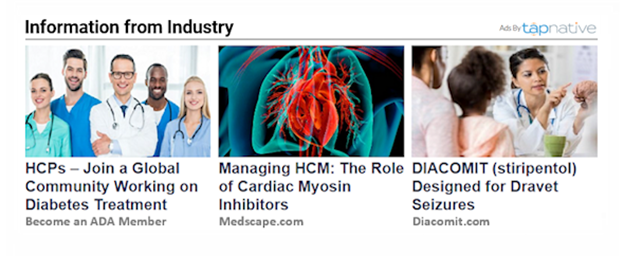 Endemic Publisher Network – Tap Native partners with premium health and medical sites to be laser focused on health and medicine. Our ads appear on hundreds of top tier health and medical sites where healthcare professionals congregate online.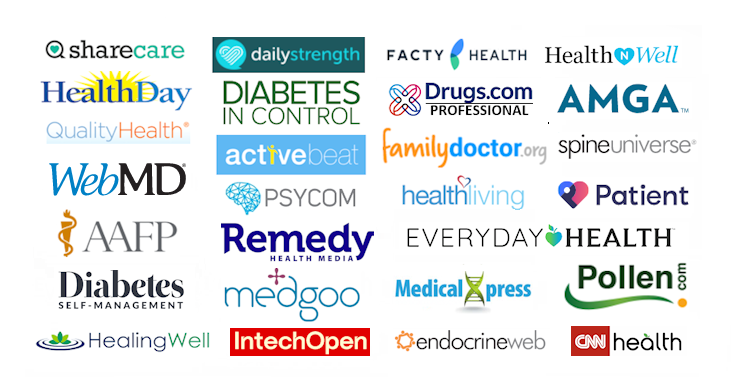 Ad creation specs
Image + Text ads

Text only ads

Image – 1000x600 GIF, JPG or PNG file

Headline – 60 characters with spaces

Source – 30 characters with spaces

Landing page URL

Headline – 150 characters with spaces

Source – 75 characters with spaces

Landing page URL
If you have any questions, let us know.