Medical association marketing has become a cottage industry. There are now hundreds of national and regional medical associations and societies vying for the attention of physicians and other healthcare professionals across the Web. They don't just compete with each other, they compete with HCP focused social media sites, job boards and news sites all vying for the attention of healthcare professionals.
The vast majority of these HCP marketers use the same RTB centric pipes. This includes one of around 20 vendors that syndicates standard IAB ad banners across the Web. We're not here to knock banners, our parent company sells them and they can be highly effective when used in an omni channel strategy. But if your only strategy is branding, you ARE missing out on a universe of HCPs that have developed banner blindness. Many of our customers comment about the effective cost per click of a banner ad and some are paying an effective cost per click of $150.00.
Banners are fine but every marketing plan should also contain a performance focused, cost per acquisition centric, non-branded, direct response, content marketing style campaign. For all intents and purposes this means content marketing and that never begins with a banner ad. This is why Tap Native ads are integrated inside the content and not on the right rail where banner ads are displayed. In addition, you'll notice Tap Native ads are not branded. Here's a screen shot of a muti-slot Tap Native ad unit which appears directly below the articles on hundreds of health and medical websites.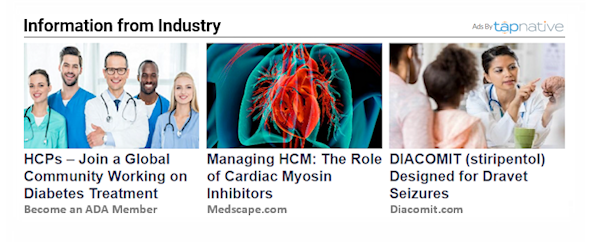 You'll see an image, a headline and a source. The click goes to the advertisers designated landing page. Tap Native's HCP targeted ads are priced on a cost-per-click basis. Targeting options include authenticated healthcare professionals like physicians, nurses, physicians' assistants and nurse practitioners by specialty. In addition, the Tap Native dashboard provides access to real-time analytics including ad impressions, clicks, number of conversions, cost per conversion and PLD for all healthcare pros that have clicked. Physician level data includes the full name of the HCP, their specialty, NPI number, which ad they clicked and a timestamp. Examples of the HCP targeting dashboard and PLD reporting are seen below.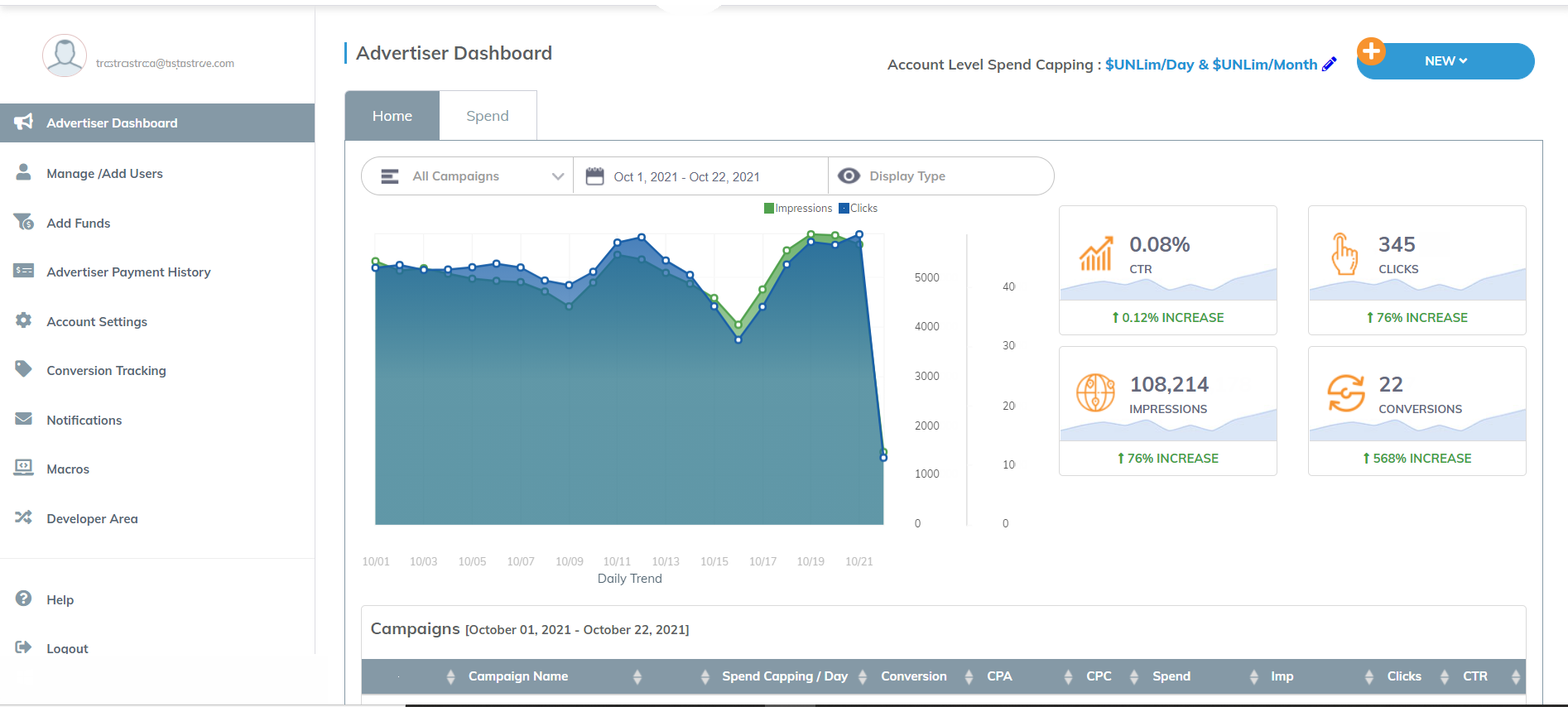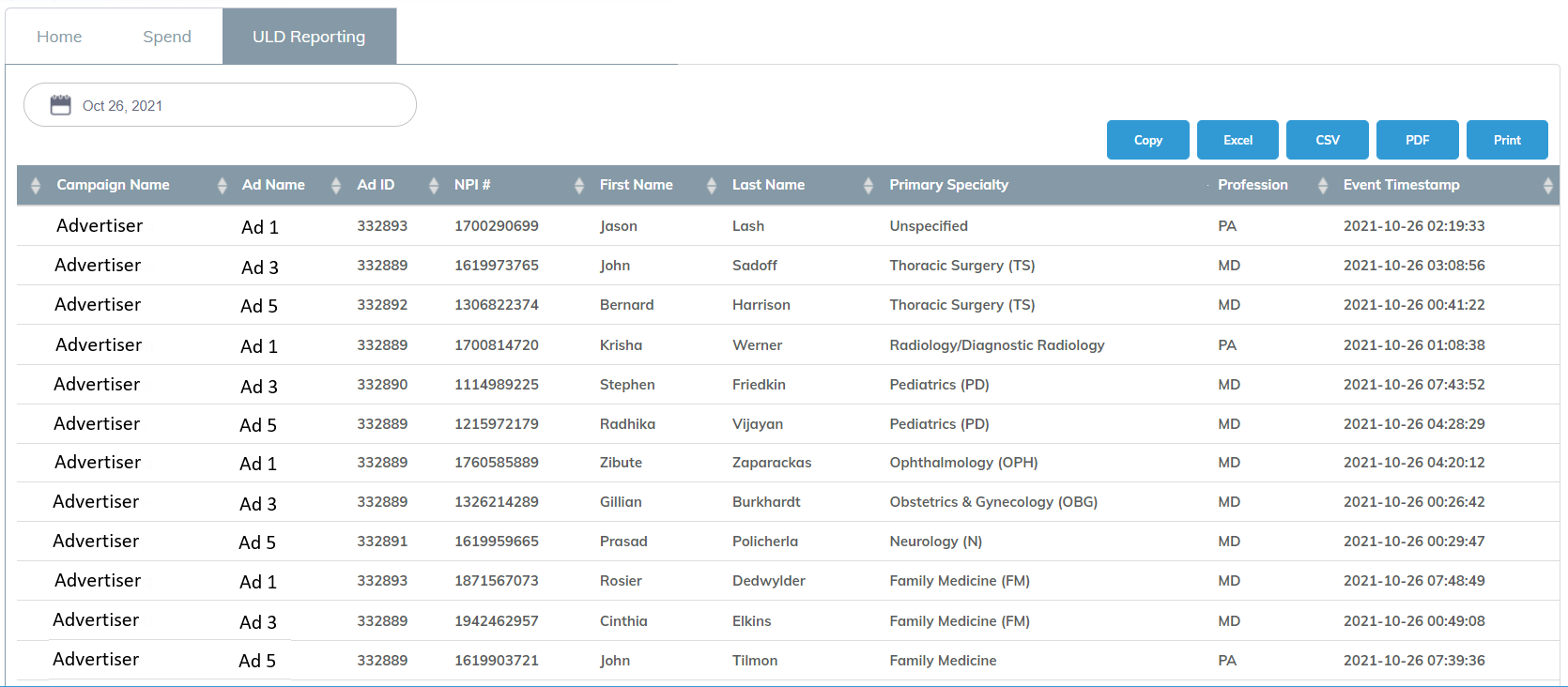 The most common marketing objectives for medical associations include increasing membership, driving HCPs to CME or sponsored pages and increasing attendance for webinars or live events. You're now just 5 minutes away from having your HCP targeted ad live across Tap Native's medical network. If we can help, let us know.