Medical practices spend generously marketing their services to would be patients but much of those efforts are not hitting their mark. When it comes to search, that's obviously a no brainer. Someone types in "dermatologist" and you're listing comes up. It's the right time, right place, right customer and the patient has high intent. But most patients seeking service do not click the sponsored results. A study by Search Engine Watch found that organic search results receive 94% of the clicks, while sponsored search results receive only 6% of the clicks. So, your sponsored listing might only be reaching 6% of the patients seeking help in your service footprint. It doesn't matter whether the patient is seeking information on dermatology, fertility or orthopedics. The vast majority will scroll past the sponsored links.
So where do the other 94% of searchers go? They end up on health and wellness sites like WebMD.com, Everydayhealth.com, Sharecare.com, Healthday.com and hundreds more. They may also end up on news sites that publish content about those health topics, all of which come as organic listings on Google and other search engines. This is precisely why Tap Native ads are integrated directly inside the content of those thousands of health, medical and wellness websites as well as the health-related content on popular news sites. Here's an example of a Tap Native ad unit inside the content about fertility on Everydayhealth.com.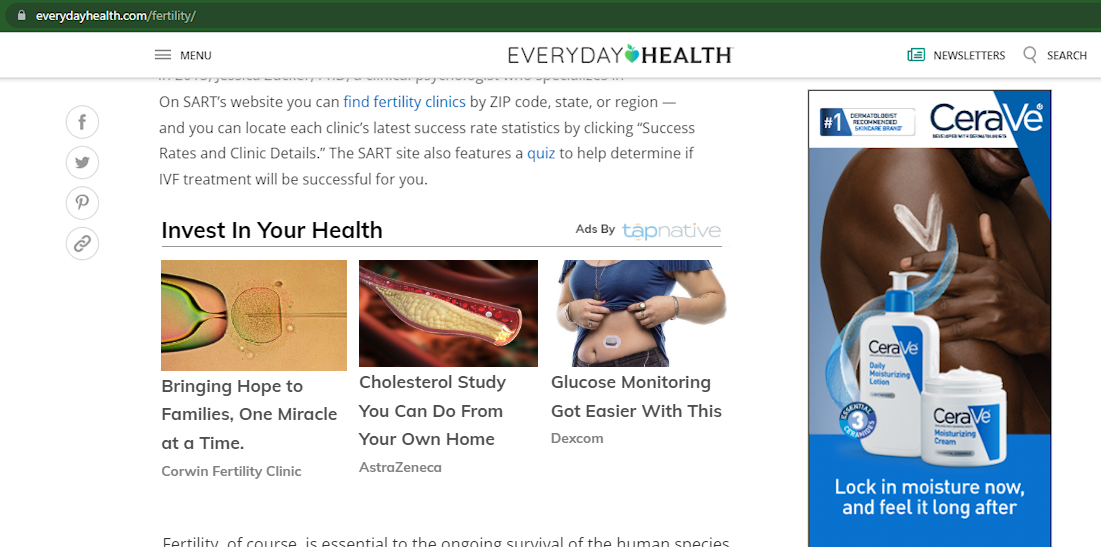 You'll notice there are 3 distinct offers in the Tap Native ad unit. There are 2 national offers and 1 region offer which is based on the user's location. Ads can be targeted to articles around pregnancy, fertility or even specific keywords like "in vitro fertilization", "IVF", "Gonadotropins" or "low sperm count". Ads can also be geo targeted to a specific radius around a medical practice, say a 20-mile circumference around the medical practice' address.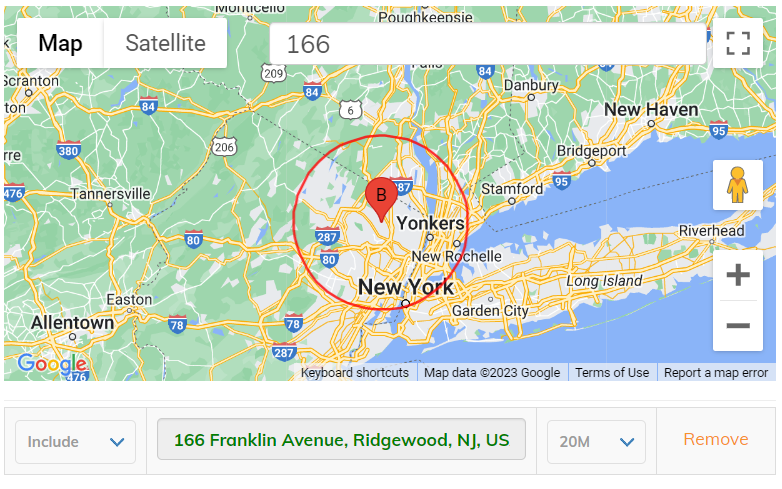 Now let's get serious about medical practice marketing. You want to reach users while they're researching health conditions your medical practice treats and you're likely only interested in users located within your service area. Thats all pretty obvious but it's still not enough. You need to be able to test different ad creatives to find the ones that convert at the highest rates, at the lowest cost per acquisition and with scale. By placing our free conversion tracking pixel on your site's form submission success page, our medical practice marketing dashboard displays and can automatically optimize toward those ads which are creating leads at the highest rate and at the lowest CPA.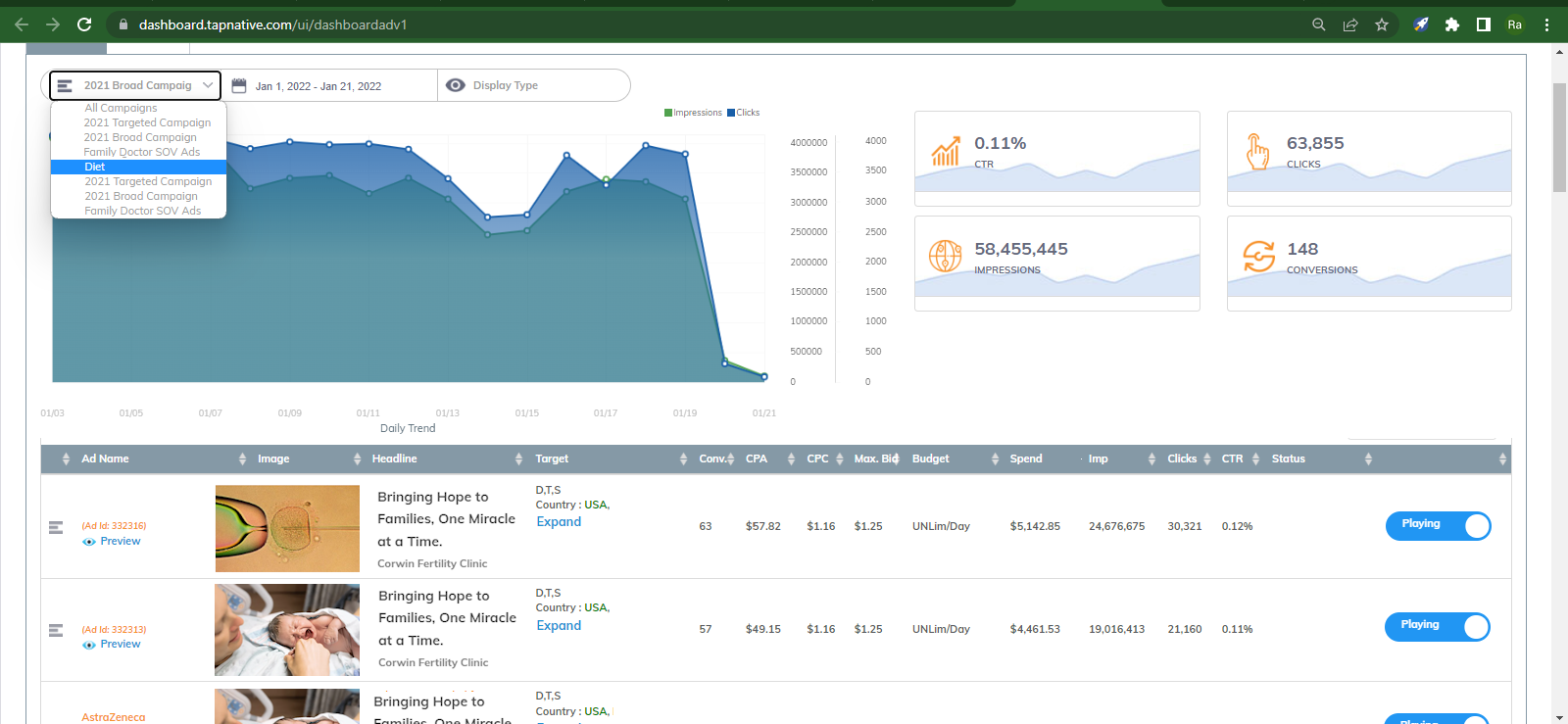 The cost per acquiring (CPA) new patients for a medical practice varies based on the medical practice type, the medical specialty, the DMA and the website's landing page effectiveness. We service marketing for all types of medical practices including plastic surgery, cosmetic dentistry, family practices, dermatology, fertility clinics, orthopedics, bariatric and weight loss, mental health practices, addiction, urgent care clinics and many others.
Most forms of digital advertising including search and social are expensive and the value they deliver is often nebulous. Tap Native's brand of health focused, in-content contextual ads featured within the content of popular health sites is highly cost effective. It's designed to be a scalable marketing option for medical practices and a cornerstone for all types of patient acquisition marketing strategies. Creating ads is simple and fast. You can start with as little as $500. Your ad can be live in around 10 minutes. If you need help or want a demo, just ask.