Physician level targeting with post click engagement
Engaging physicians and driving home key message points is exponentially more effective when the click is followed with an email. As marketers, we can only follow-up with physicians if they have self-identified by filling out a web form or if you can know the name of the physicians that have clicked your ads. Tap Native reports the full name, specialty, NPI number and timestamp of every physician that clicks our client's ads. These are real time exportable reports found in the marketing dashboard and look like this: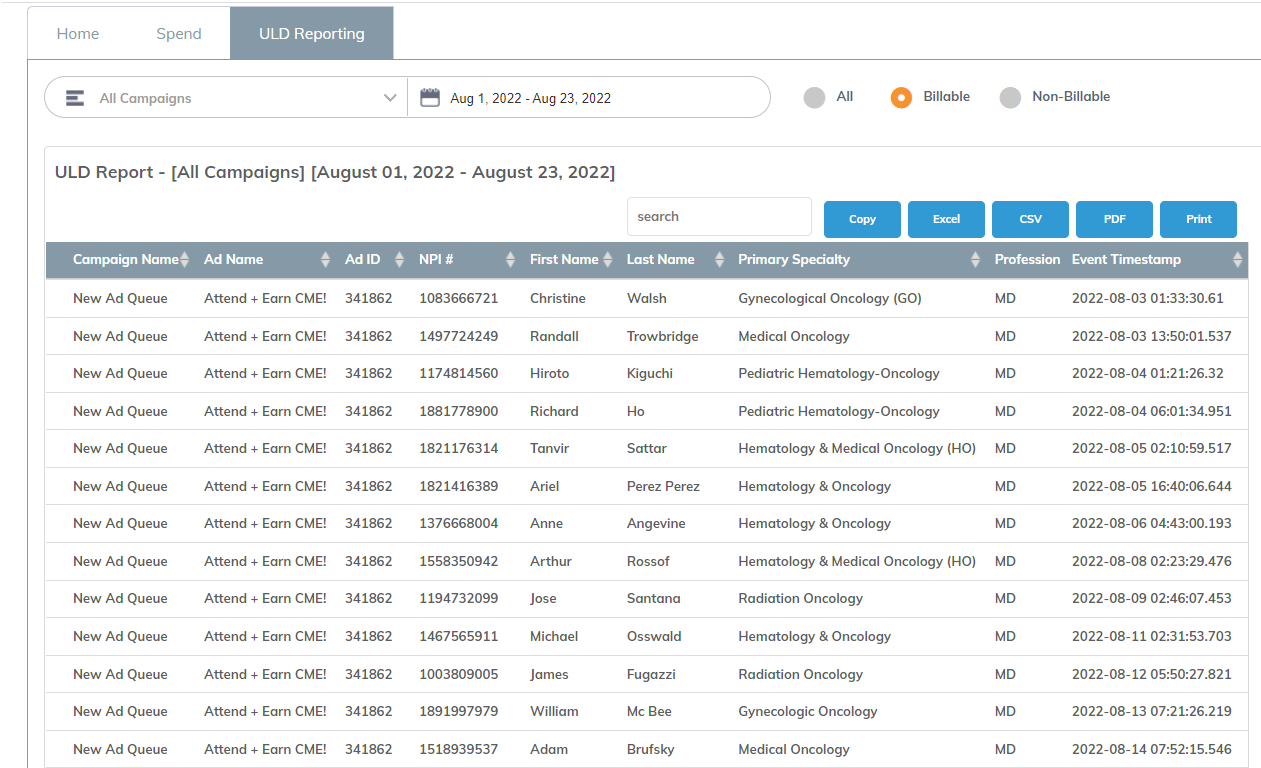 Many of our clients have their own methods of following up with HCPs that have clicked their ads which often include calling, emailing, retargeting or even sending individual messages on platforms like LinkedIn and Facebook etc. Some of our clients have even mailed postcards. Regardless of your follow-up methods, you don't want to be creepy and say things like, "We know you clicked our ad". A more subtle approach might be something like, "Recently you indicated some interest in XYZ." Tap Native now facilitates follow-up emails on lists of at least 2500. We can lease the email of physicians that click your ad from a 3rd party source. That price in typically around $1.50 per email and good for delivery for 1 year from the purchase date. The cost per send starts at $0.90 per email and can drop depending on total list size. Whether you administer post click follow-up yourself using Tap Native's PLD reporting or have us help you, there's little doubt you'll see deeper and more meaningful engagements which lead to higher conversions toward your end goal.
Reaching physicians and other healthcare professionals that may have developed banner resistance is equally important. This is why the majority of Tap Native ad units are placed directly inside the content sections of popular health sites and NOT in the right rail like the majority of other HCP targeting providers. Here's an example of a Tap Native HCP targeted ad appearing inside the content section of a popular health site.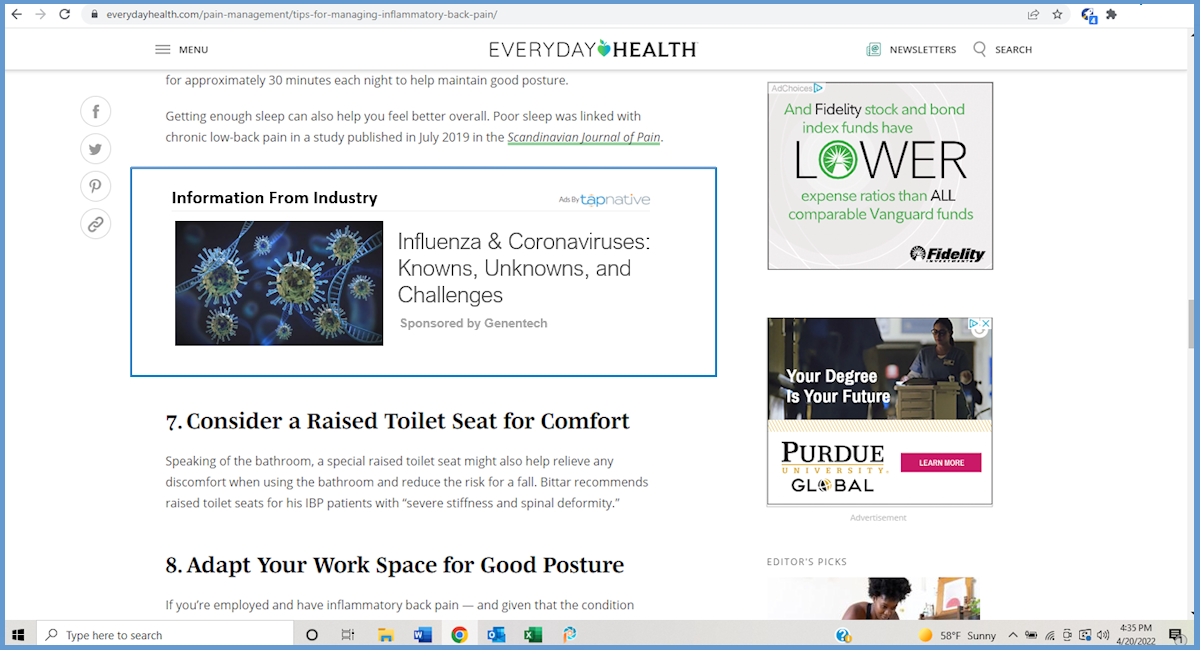 If you're interested in seeing a demo, hearing more or just having us send you our capabilities deck simply contact us. Thanks for stopping by.